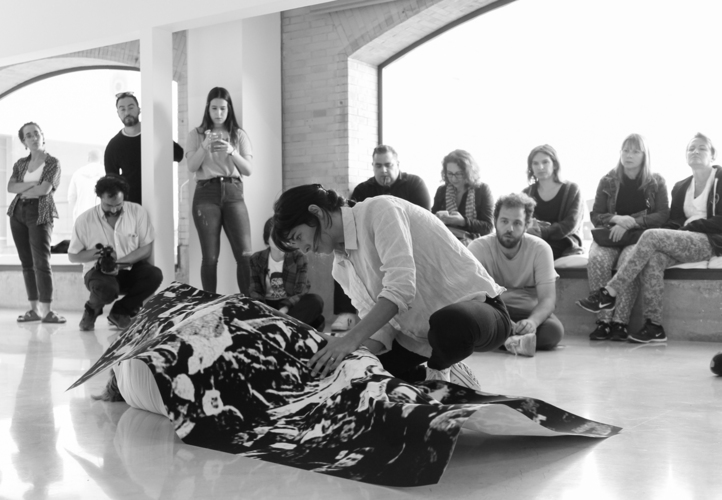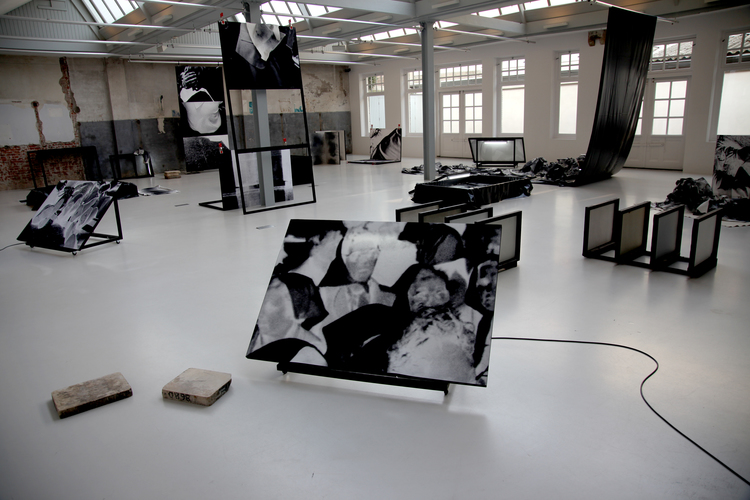 Solo exhibition - Looiersgracht 60 - Amsterdam - September/October 2017.
Exhibition text by: Soraya Notoadikusumo and Nadine Snijders
(...) 'Imprinted Mater' is an exploration of the relationships between images, objects, bodies, history and memory. Memory is a recurring theme for the artist; Zito Lema uses her own memory as a personal archive, alongside images associated with the Mothers of the Plaza de Mayo, who lost their children during the dictatorship in Argentina between 1976 and 1983. Despite the dictatorship's concerted efforts to silence the voice of an entire generation, that voice continues to resonate. Zito Lema investigates this tenacity by looking at the way history is documented and perceived through representation. Combining her personal experiences with pressing socio-political issues, her work has a sense of immediacy and represents both the political and human functions of art.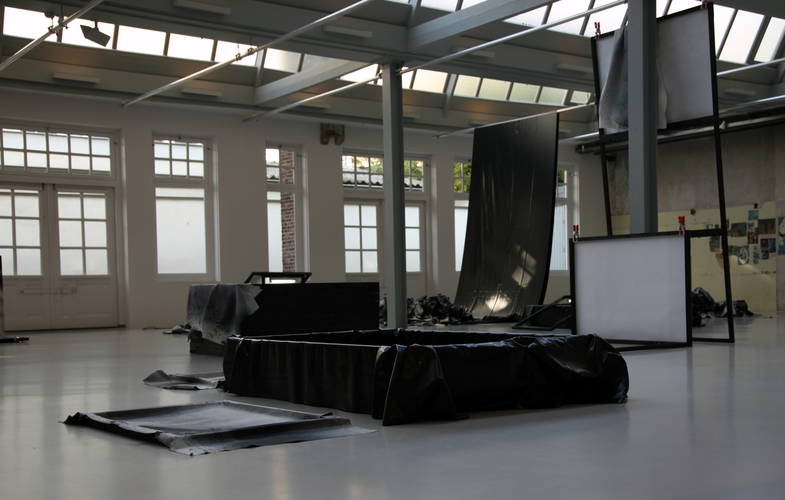 The images in 'Imprinted Mater' are presented in three main forms: archival material from the Archivo General de la Nación Argentina, reworked images and non-images. When locating and resurfacing images of historical traumas, Zito Lema engages with the photograph-object in a direct and physical manner, at times so intensively that the image ceases to exist and becomes a non-image. Responding to the building's history as a factory, Zito Lema looked into paper-making processes including recycling. Torn into pieces and then submerged in water that slowly erodes them, the images in the large pool in Looiersgracht 60's basement are a key element of 'Imprinted Mater'. Making a pulp out of torn fragments, as seen there, is common practice in the recycling of paper. However, for her work Paper Memory (Madres de Plaza de Mayo), Zito Lema tore up fragments of archival images of the protesting mothers.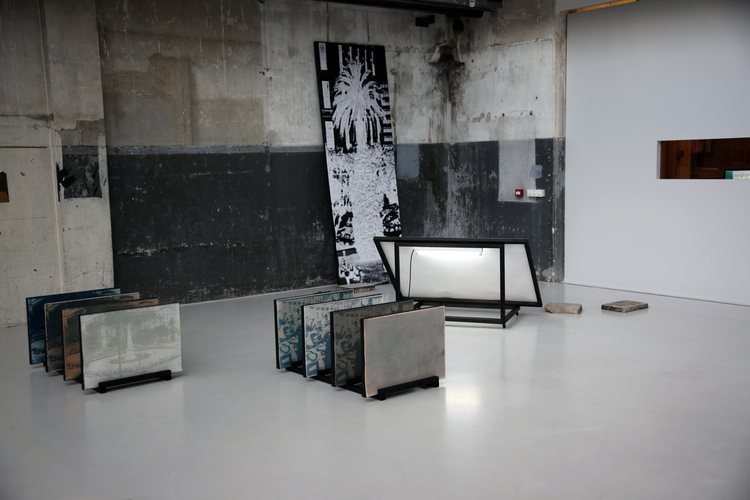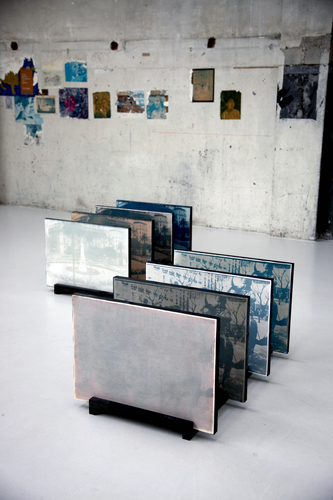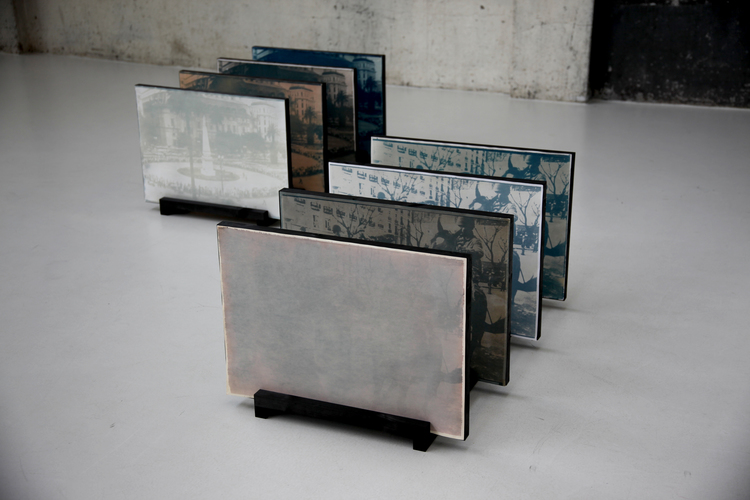 Any new paper born of these pieces will be created from the loss of these images. The recycling process thus mirrors the forceful erasure of the people that disappeared during the dictatorship and highlights our inability to ever fully access their experience. The absence of the initial person/image in Zito Lema's work confronts the viewer with a depiction of what can only exist as memory. Time makes us strangers to one another, memory is an abstraction of an event and a photograph is but a fragment of a moment. The 'new' paper demonstrates the fallacy of the 'blank page': history is a continuous process of writing and re-writing over past histories.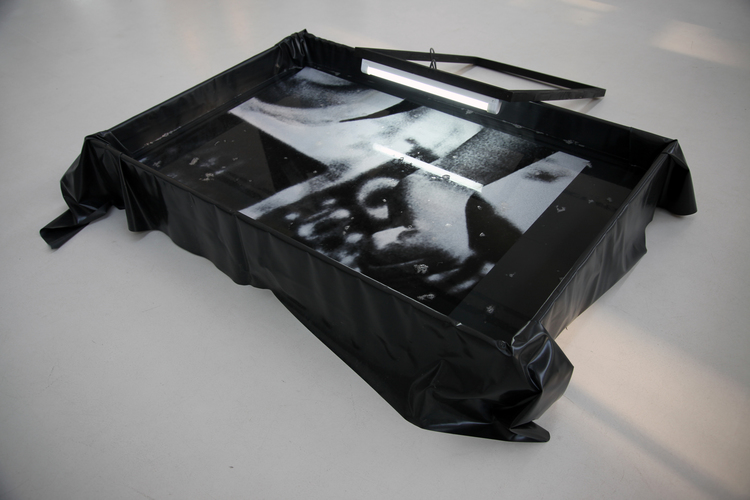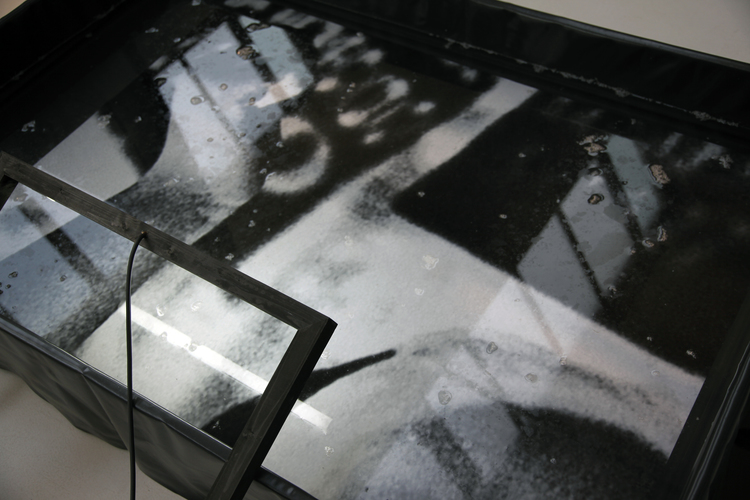 The intimate relationship between mother and child is a strong emotive element throughout this exhibition. This is especially manifest in Zito Lema's video work Imprinted Mater: A Score for Mother and Child. Conceived of as a workshop, the piece was recorded on site at Looiersgracht 60 using both digital and analogue film. Two dancers, mother and daughter, explored questions relating to the body and memory through a varied series of exercises. The resulting footage was edited by the artist to create several films, which are displayed throughout the gallery. They play with the possibilities and choices involved in the documentation of an event and how this can be manipulated or interpreted, thus exploring the possibilities of representation. Set within the broader context of the exhibition, the video works explore the way memories work intergenerationally.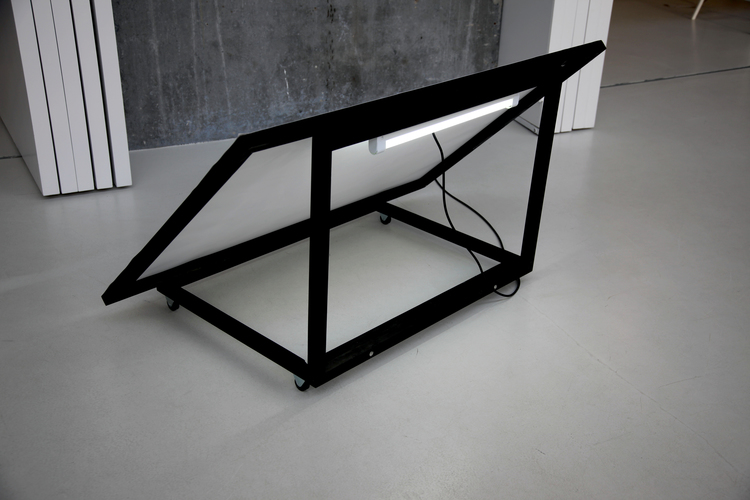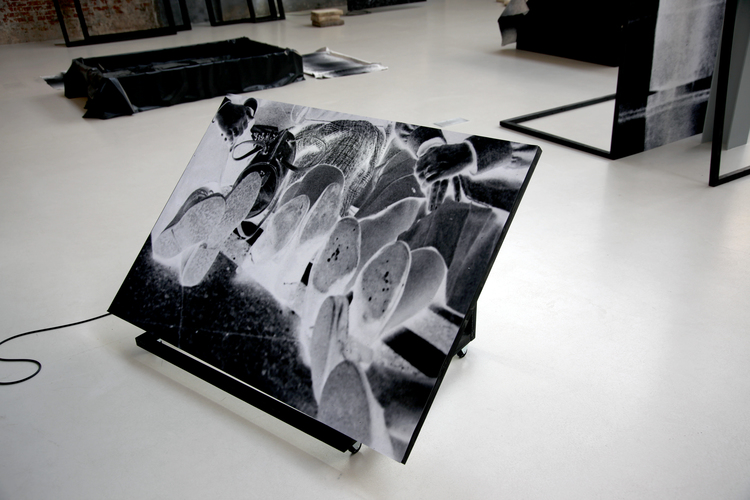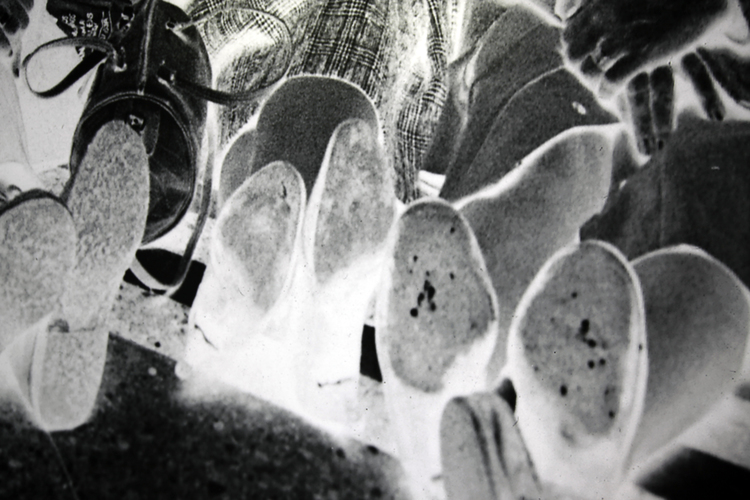 (...) Zito Lema's interest in the transferral of memory is not limited to human relationships but encompasses inanimate carriers of memory as well. The building at Looiersgracht 60 bears many visible marks and traces of its past. Instead of covering them, Zito Lema gave them special attention. All of the pieces displayed were conceived by Zito Lema specifically for this space. They are presented as part of a process — as a kind of 'laboratory' that is open to the reflection and interpretation of the spectator. The emphasis on production not only links the exhibition to the building's past as a factory but also playfully stresses the temporary and non-definitive character of exhibitions. This idea finds further expression in the rib-like installation, stained completely with black ink. Following the architectural principles upheld at Looiergracht 60, the structure is respectful 
of the historical elements of the building, drawing attention to the co-existence of old and new within these walls. Here Zito Lema shows us how different parts of a history can be viewed simultaneously from a variety of perspectives and viewpoints.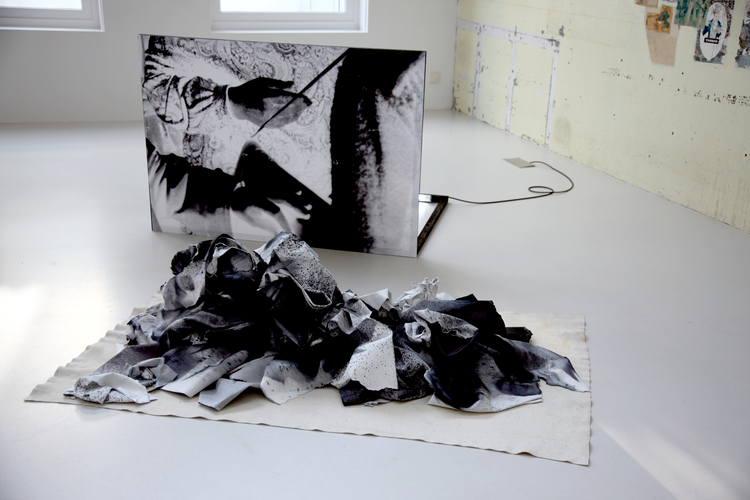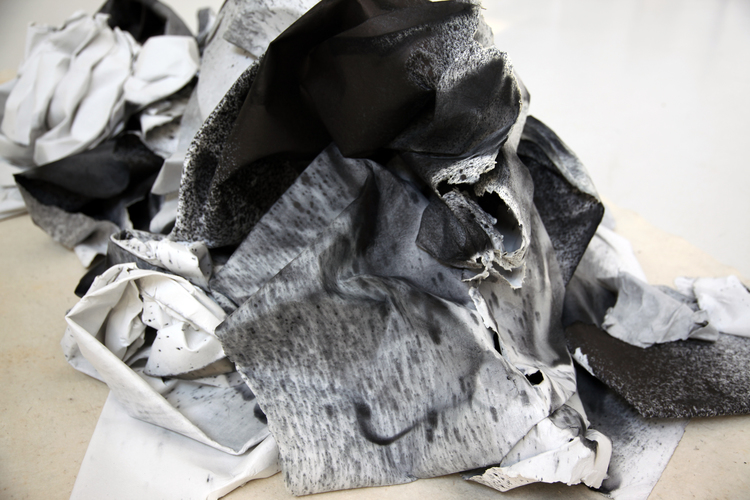 Throughout the exhibition, the artist makes use of both functional and non-functional display cases that reference standard paper measurements. Some of these contain artworks, while others have been deliberately left bare. The displayed works are reprinted archival images that have been reformatted in novel ways. By cropping the images, zooming in on ligaments, garments or architectural features, adding pixels, shifting between digital and analogue processes and using photographs in both their positive
and negative forms, Zito Lema saturates the archival ephemera with new meaning. Zito Lema has deliberately chosen not to make all the works fully visible. The constellation of abstracted and archival images she created for this exhibition shows the fragmented nature of traumas and the way in which they are remembered. Abstracted but connected, complete but separated — the spaces in between the images are as relevant, if not more so, than that which is tangibly present. We are invited to consider these (hi)stories and to demand that the gaps in the story be revealed.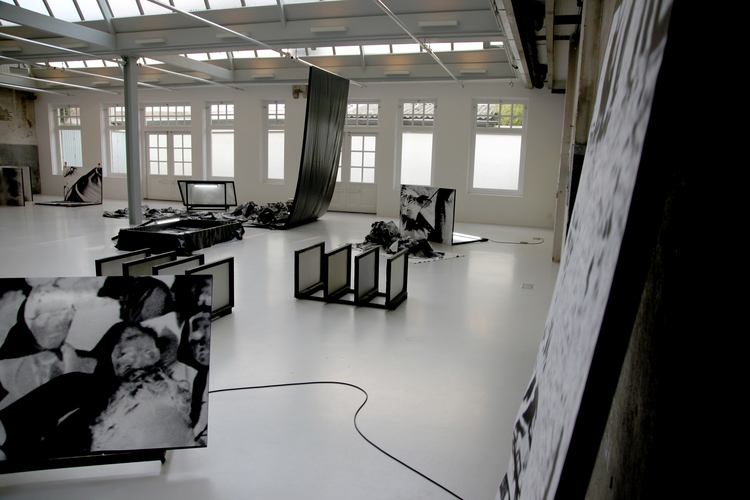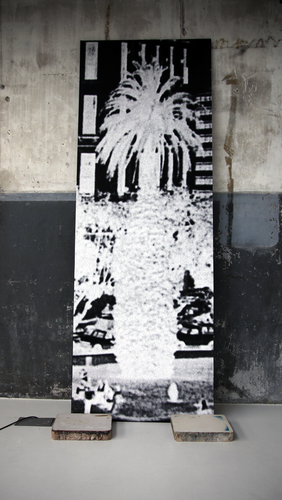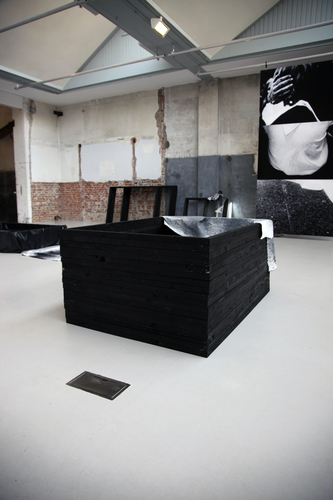 Zito Lema's work shows that history, photography and memory all have shared processes. Like memory, archives are malleable and can even fade into oblivion. Experiences are formed through the way they are remembered and communicated to future generations — if they are communicated at all. Through art, memory is afforded a new opportunity to become present, visible and heard. By reformatting archival material in new and surprising ways, Zito Lema's projects not only recreate the archive but also infuse it with renewed meaning. Subtly awakening social awareness by imprinting new memories, Zito Lema's art overcomes the oppression, violence, injustice and inequality that it represents.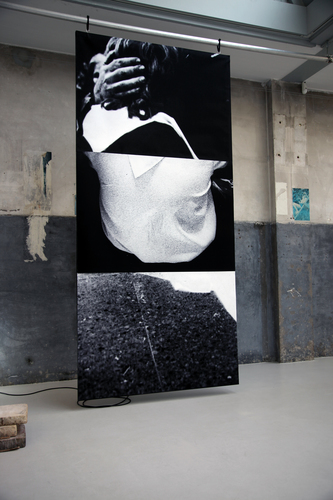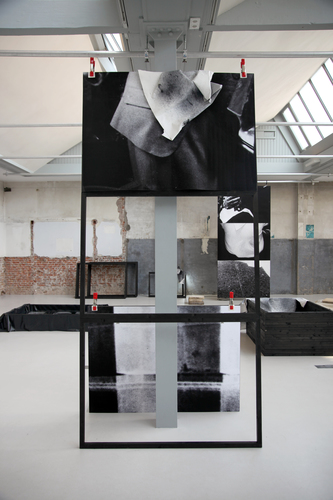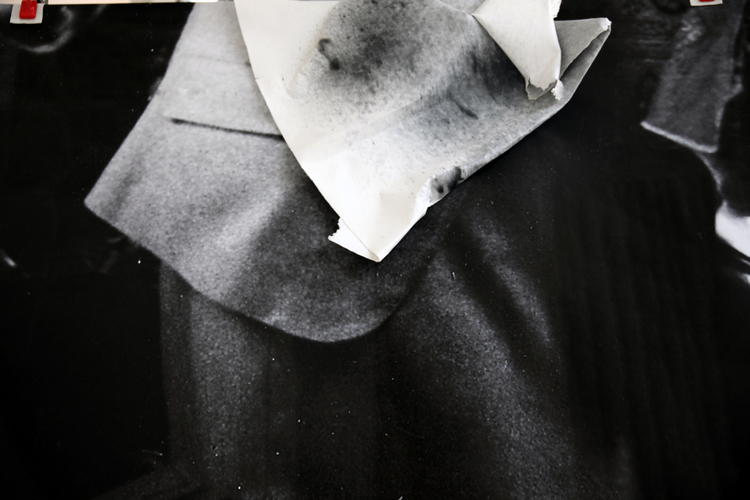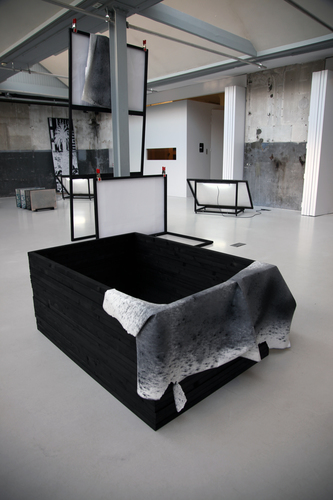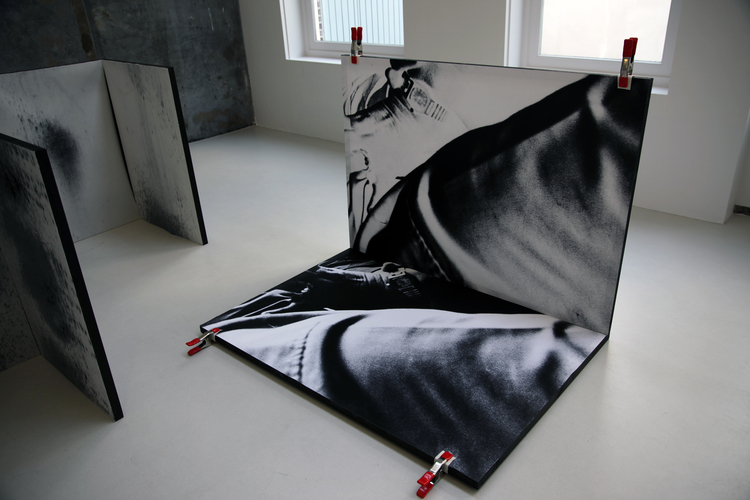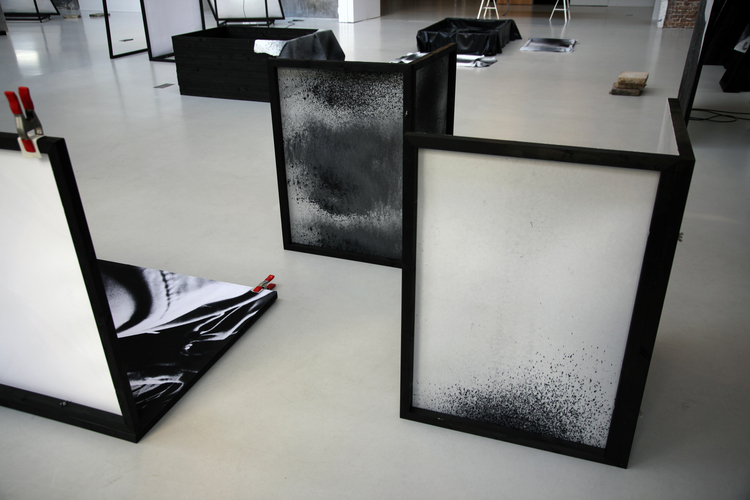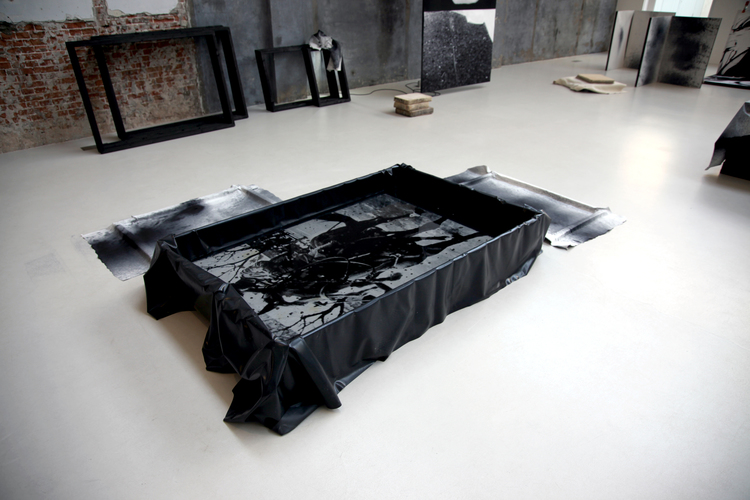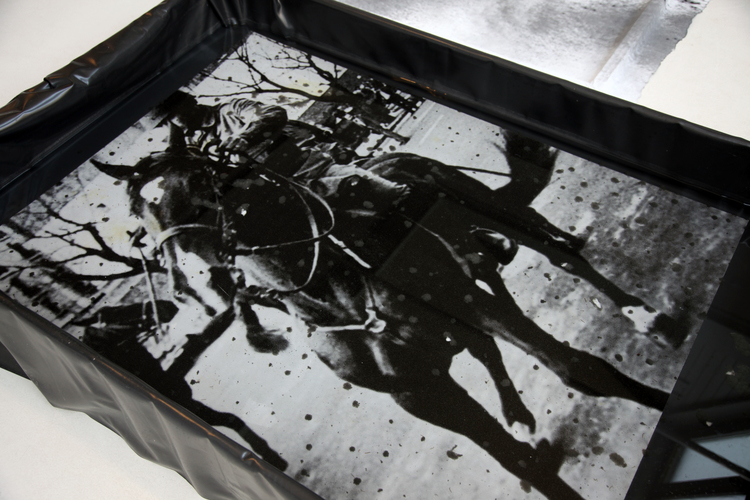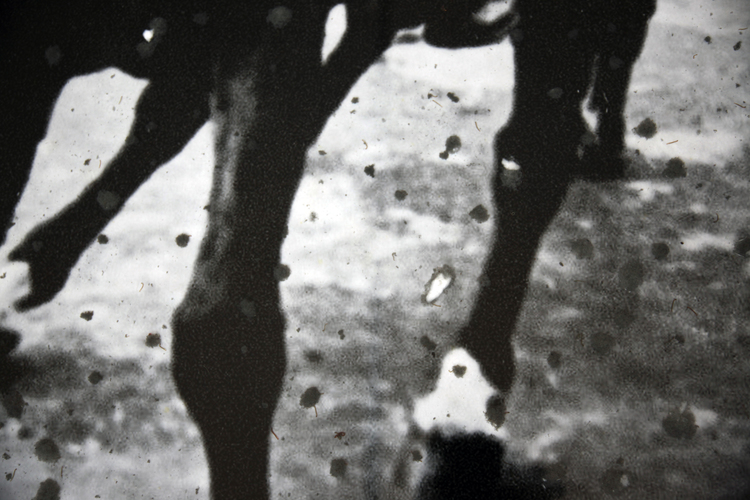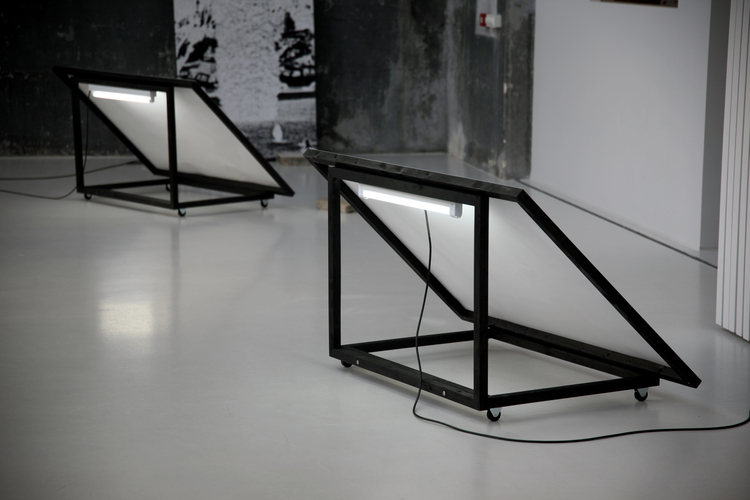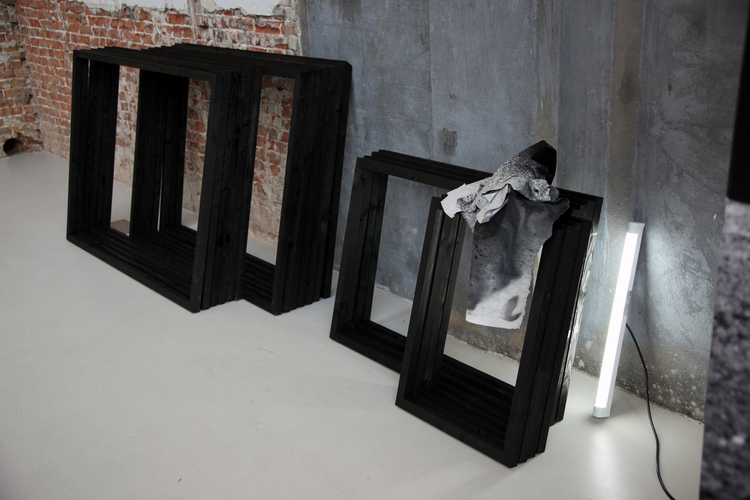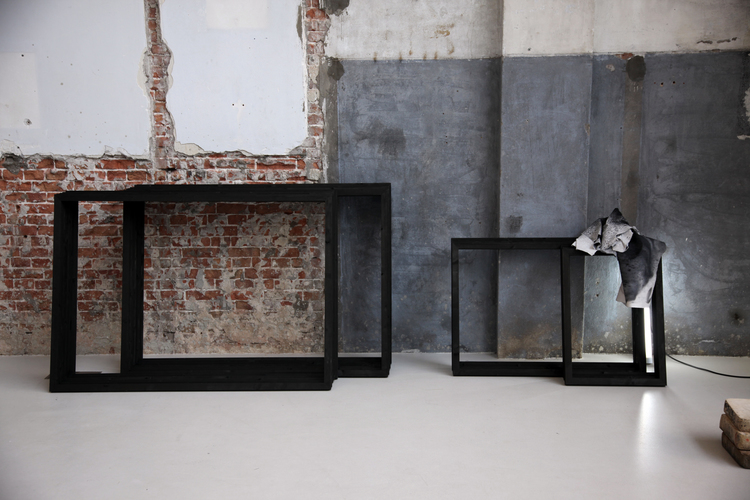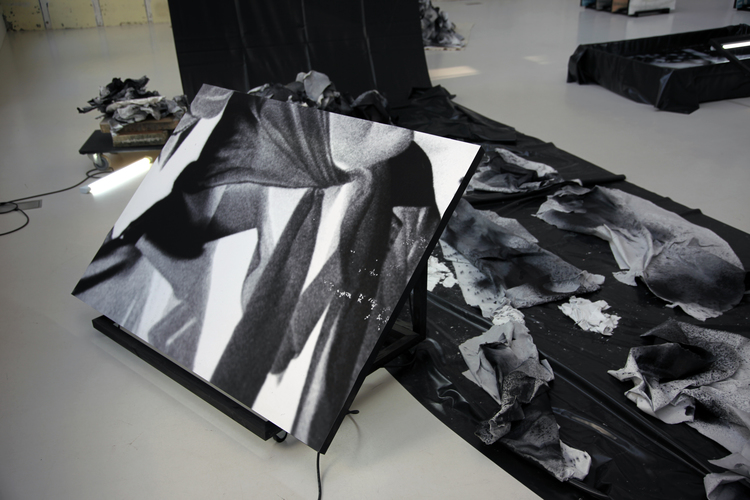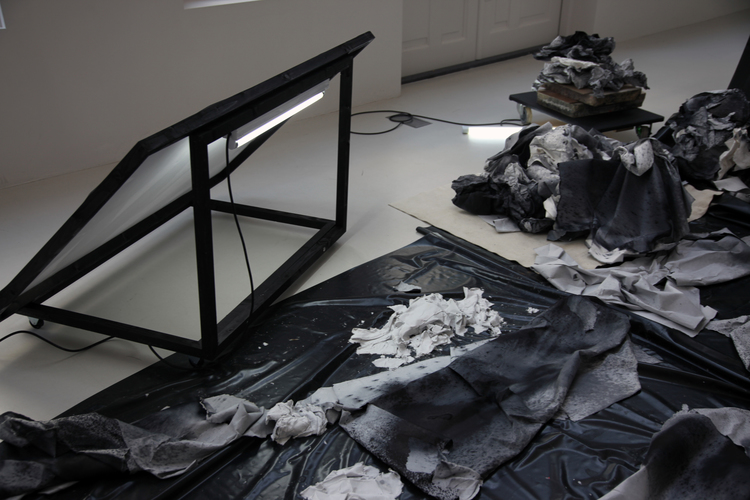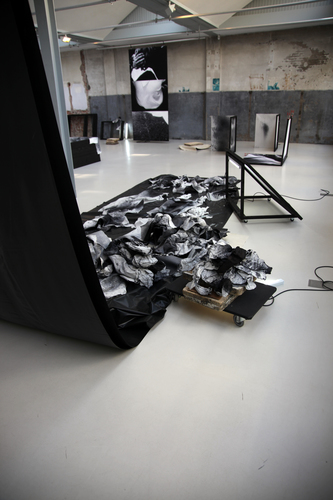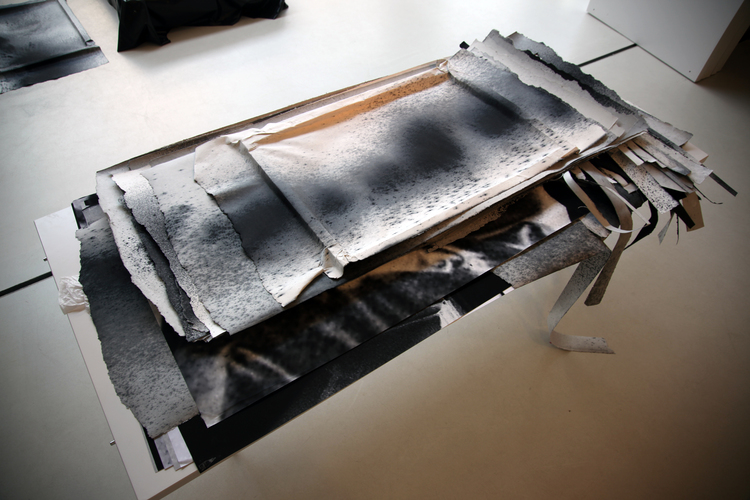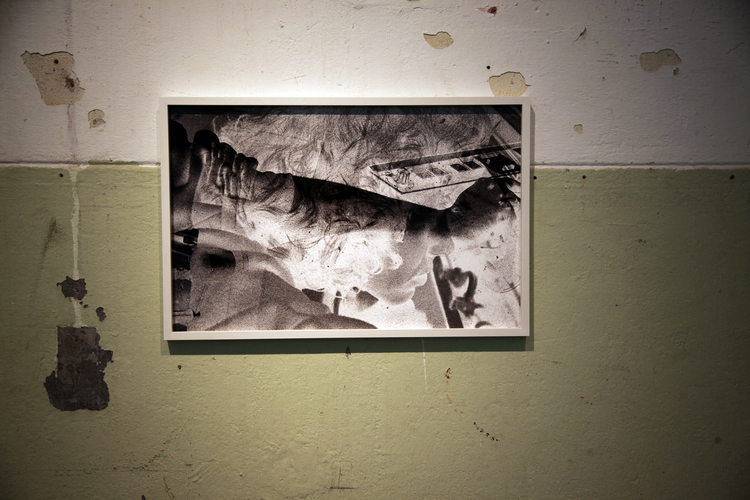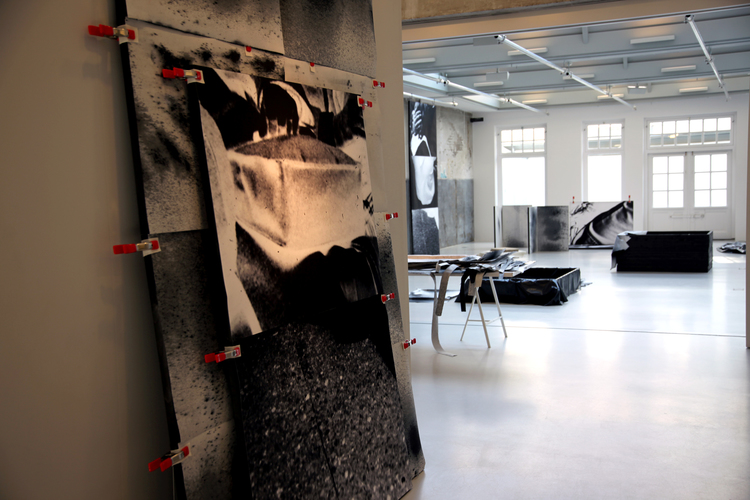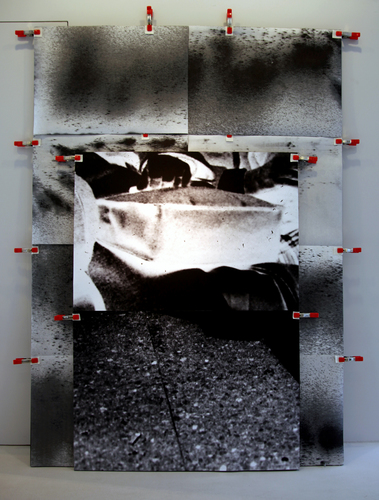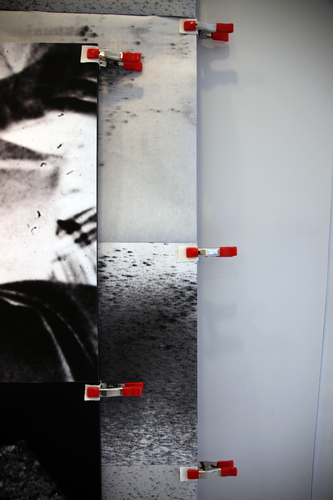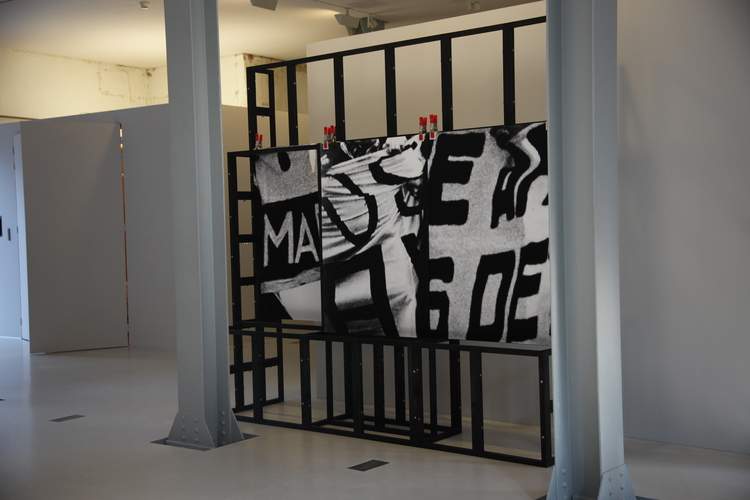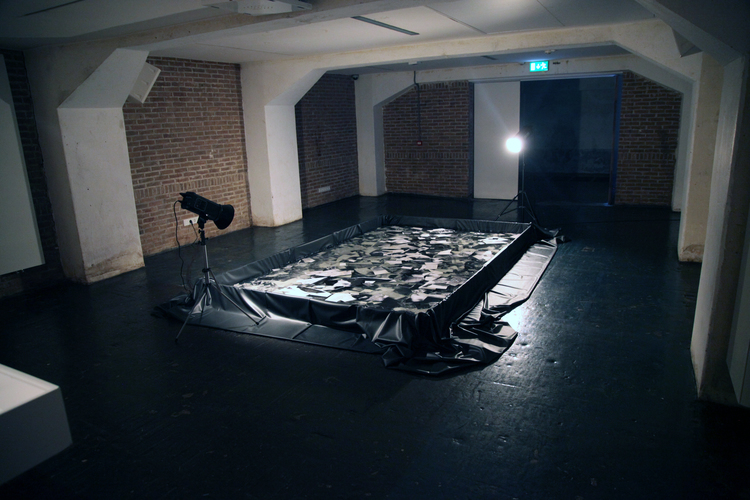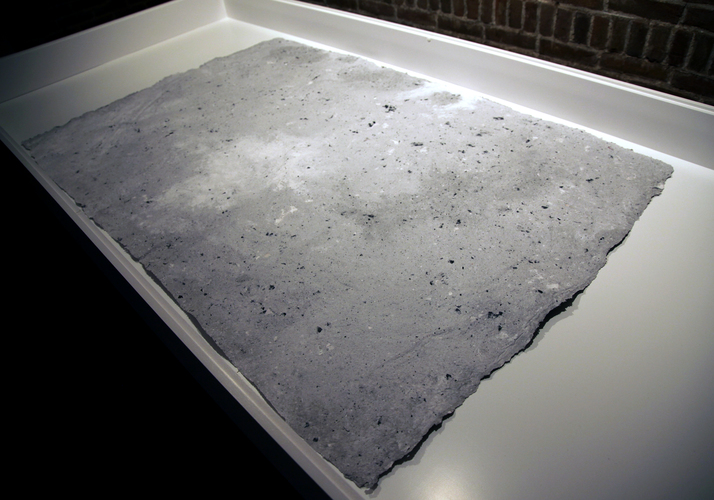 The exhibition 'Imprinted MATER' consisted of the installation under the same name and the video installation 'A Score for Mother and Child'.
See also the limited-edition publication produced to accompany the exhibition, with commissioned essays by Sohrab Mohebbi (LA-based curator), Horacio González (writer and the former director of the National Library of Argentina), Maria Barnas (poet and artist) and Marcelo Percia (writer and psychoanalyst). The publication was designed by Studio Veronica Ditting.
Credits
Curators: Soraya Notoadikusumo and Nadine Snijders / Display design in collaboration with LeRyan / Display construction: Seamus Cater and André Avelãs / Project assistance: Anna Lawrence and Valeria Marchesini / Archive research and assistance: Brenda Carciochi Analogue image printing: Behnam Bornak / Digital image printing: Roy Taylor / Custom paper manufacturing: De Middelste Molen / Installation assistance: Barbara Walbrun, Federica Menin / All original archive images by: Argentina Archivo General de la Nación (Dpto. Doc. Fotográficos) / Special thanks to: Rijksakademie van Beeldende Kunsten Amsterdam, Pieter Verwij, Carmen Vossen, Camila Zito Lema, Naomi Attia, Eveline Renaud and Regine Bergmeijer.
All works in this exhibition were commissioned by Looiersgracht 60.
The exhibition has been made possible thanks to generous support from the AFK (Amsterdam Fund for the Arts).