'214322' was developed during the Eye Artist-in-Residence programme 2019, commisioned by the Eye Filmmuseum Collection Centre. Zito Lema investigated the borders of the archive and based on a selection of orphan, amateur and unidentified films, she created a new work (film, sound and photography), questioning concepts of classification, categorization, and selection.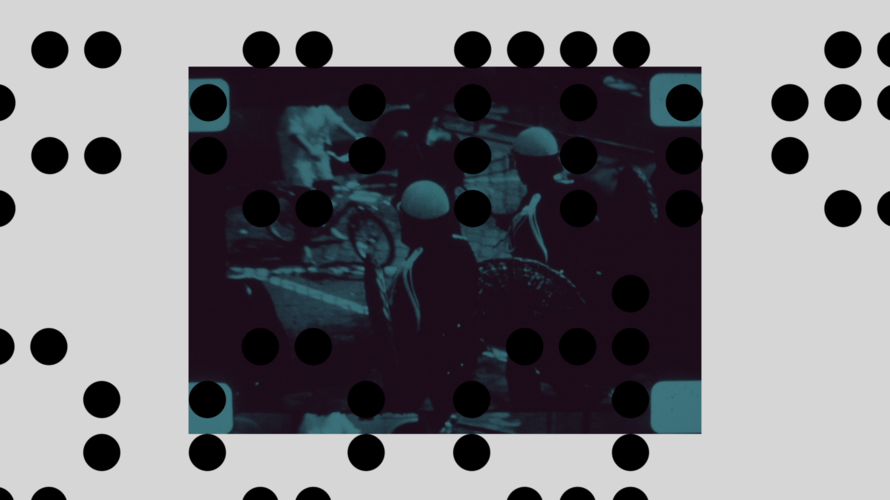 '214322' reflects on archives as fragmentary cuttings of a possible world, and explores analogue and digital processes of film making. Images are colored by means of tinting, a coloring technique distinctive of the silent cinema, and technical indications, in the form of punch-hole typography and Kodak edge codes, are made part of the film image in the form of animations. The title of the work '214322' refers to the catalogue entry of the work in the Eye collection database.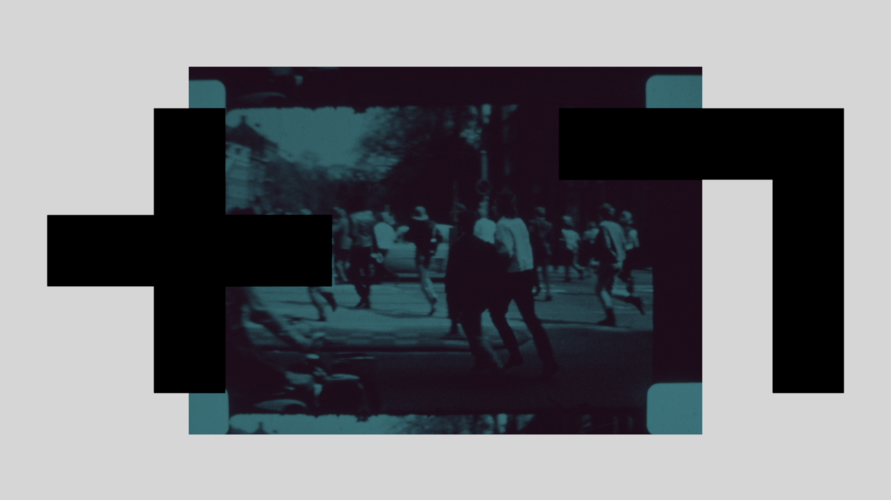 The work consists of a 25 minute silent film, a sound piece, and a series of printed film-stills.
Credits: Graphic design and typeface: Paul Gangloff / Animation: Simon Francois / Text sound installation: Camila Zito Lema / Voice: Pink Oculus / Digital to analogue techniques: Onno Petersen / Sound recording: Tiago Worm Tirone (BTW) / Photo printing: Roy Taylor / Artist assistance: Andrea Chehade / Archive guidance: Mark Paul Meyer
The Eye Artist and Scholar-in-Residence programme is sponsored by Ladies Eye and FC Waterboys.