Here is Where we Meet - Oude Kerk Exhibition (2021)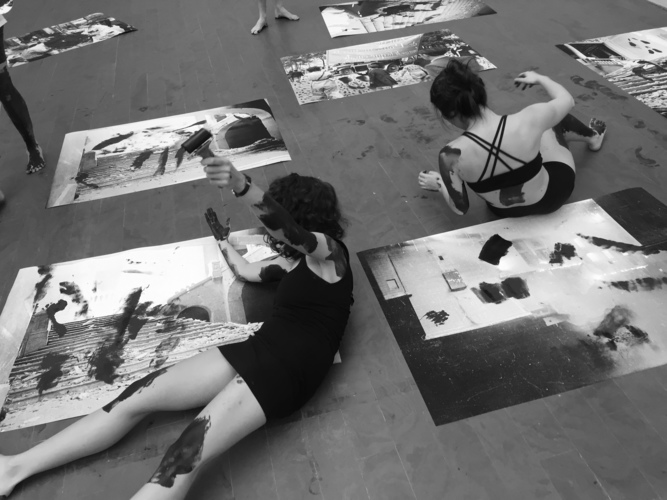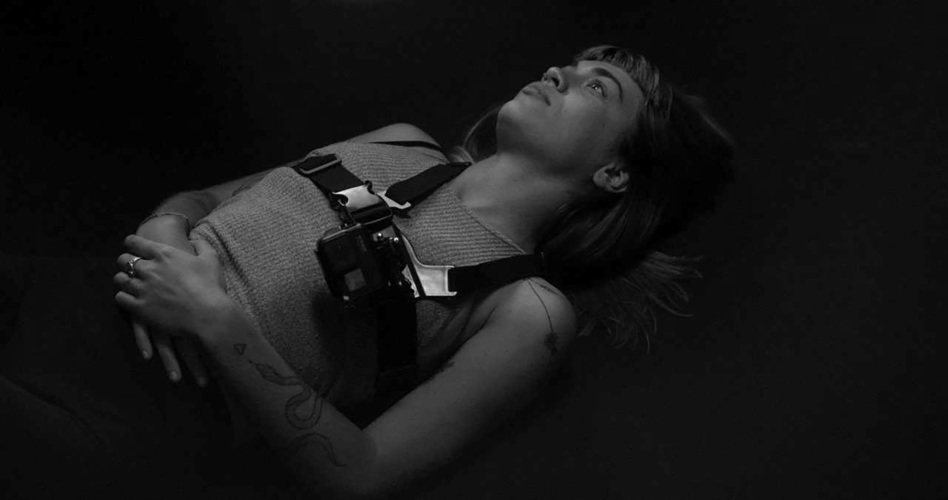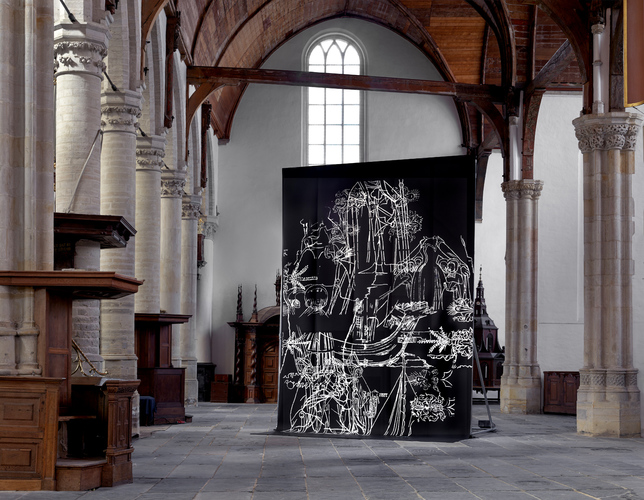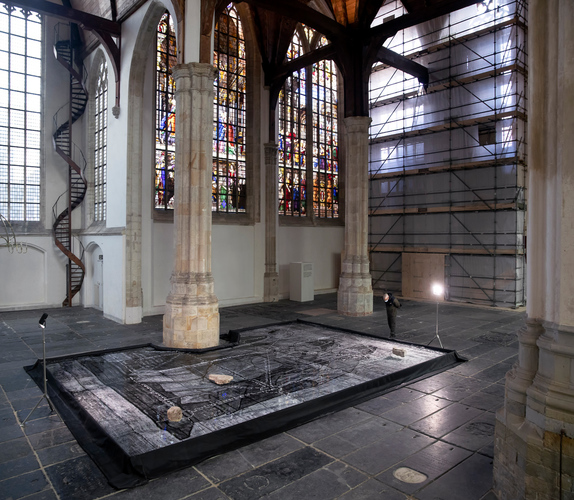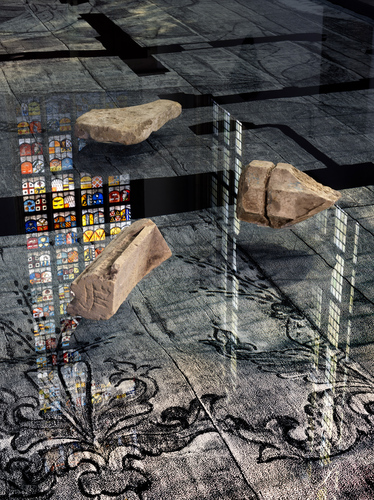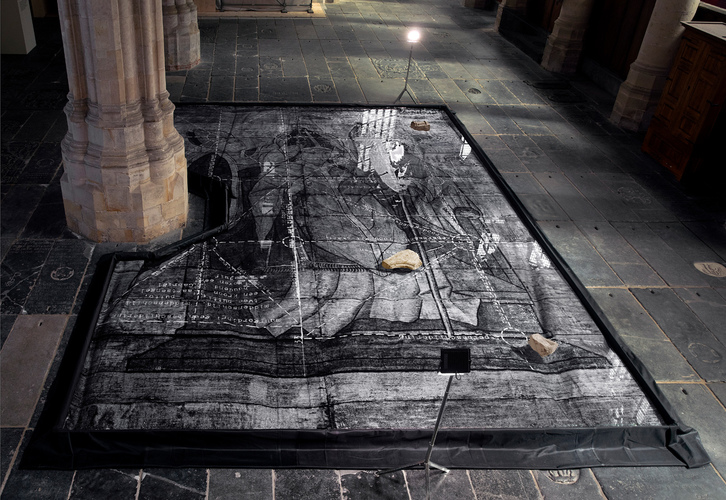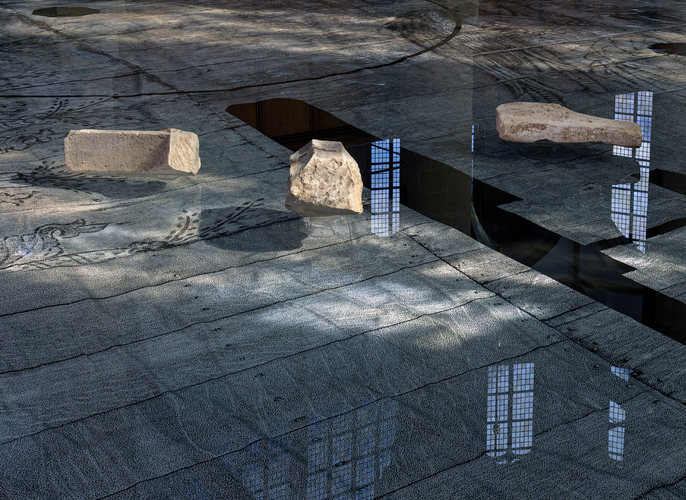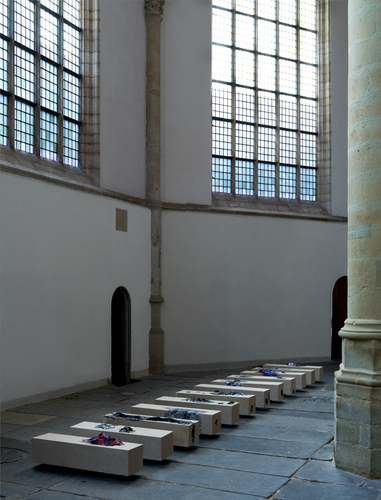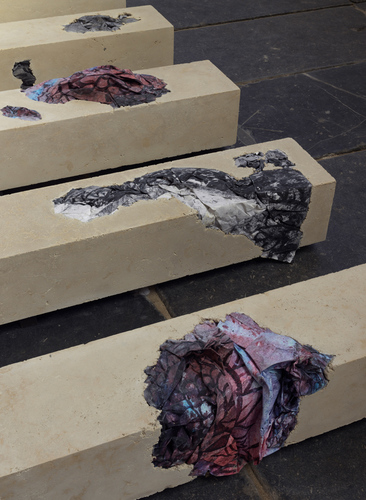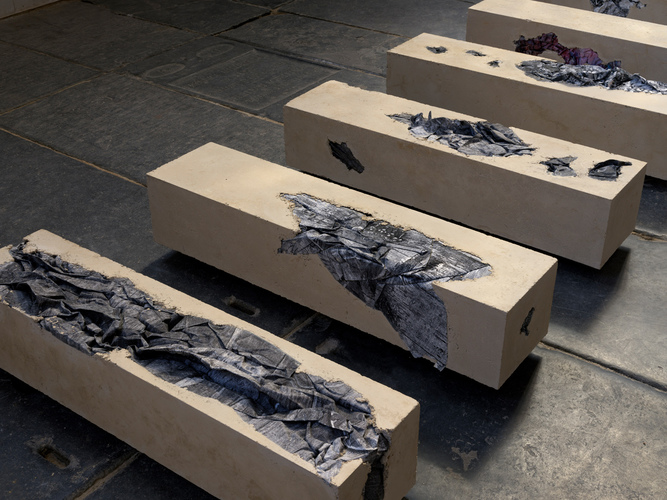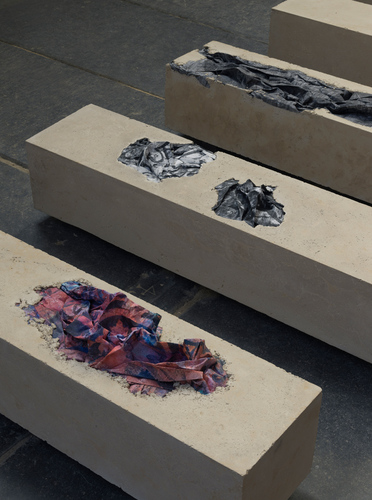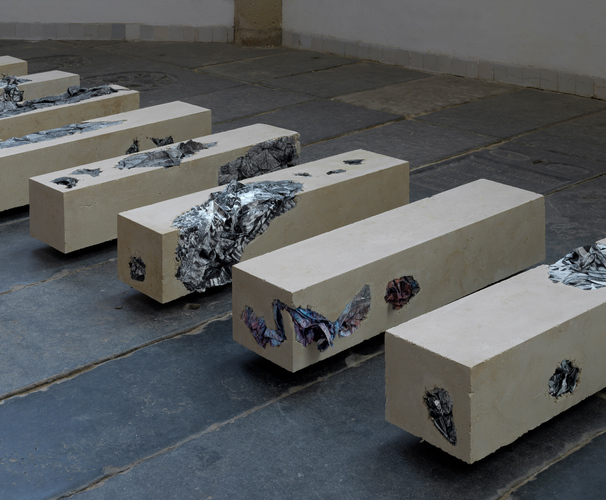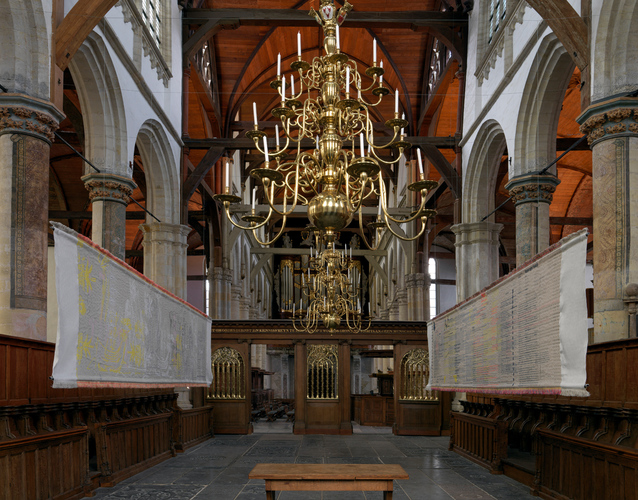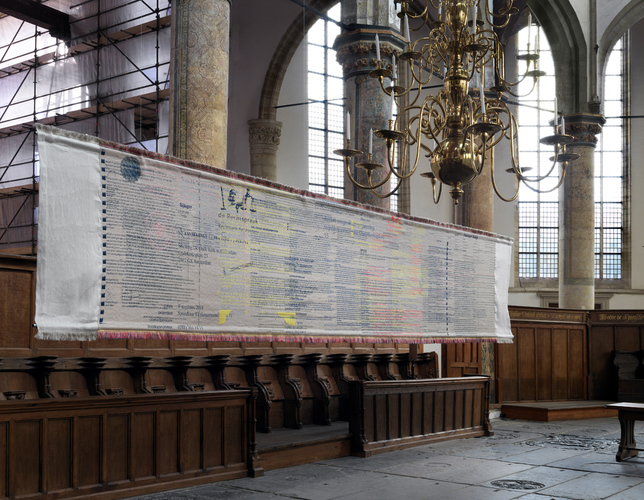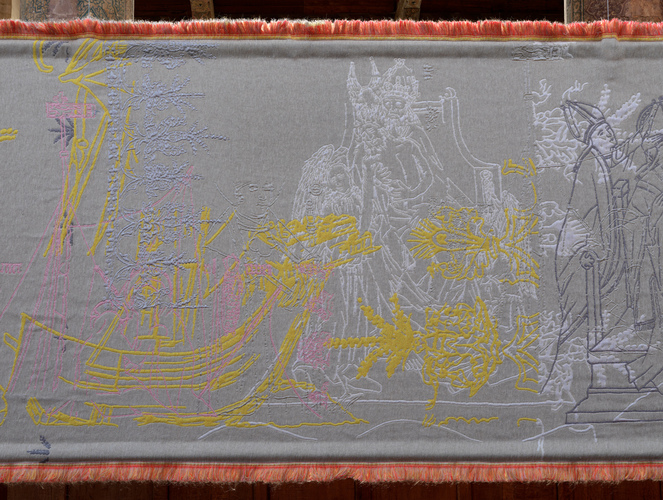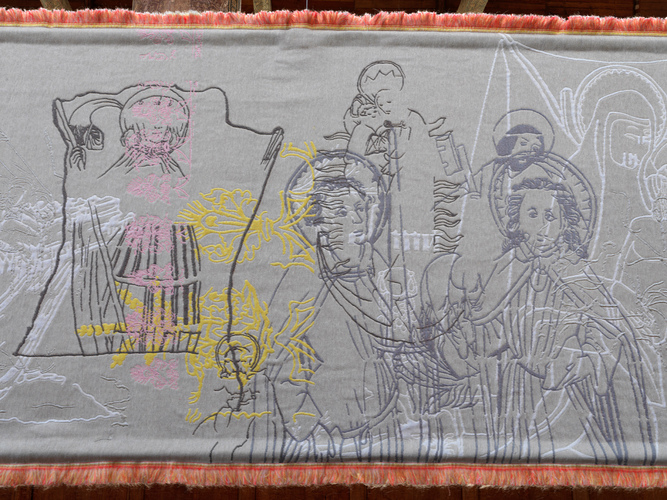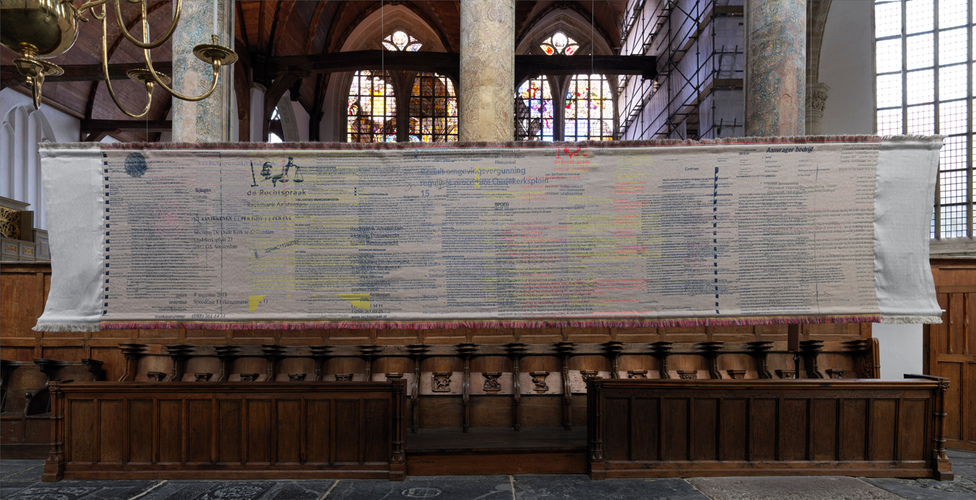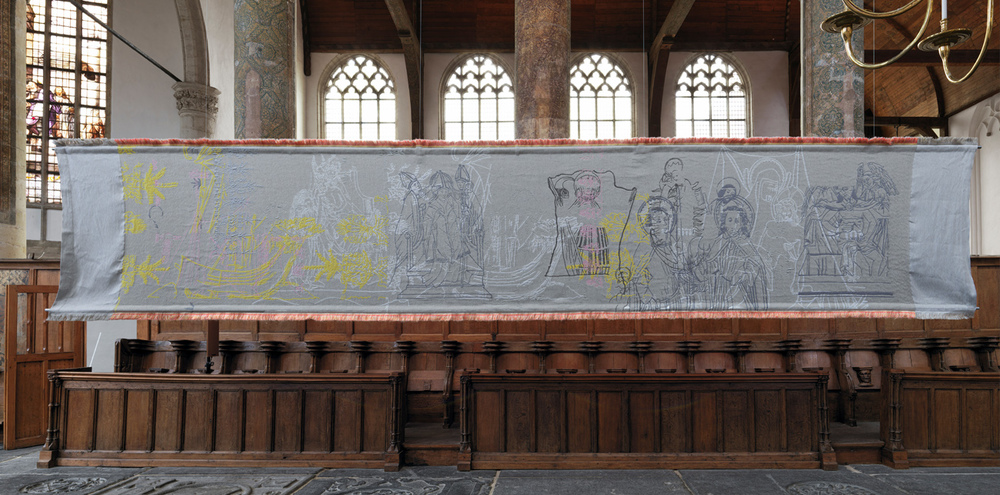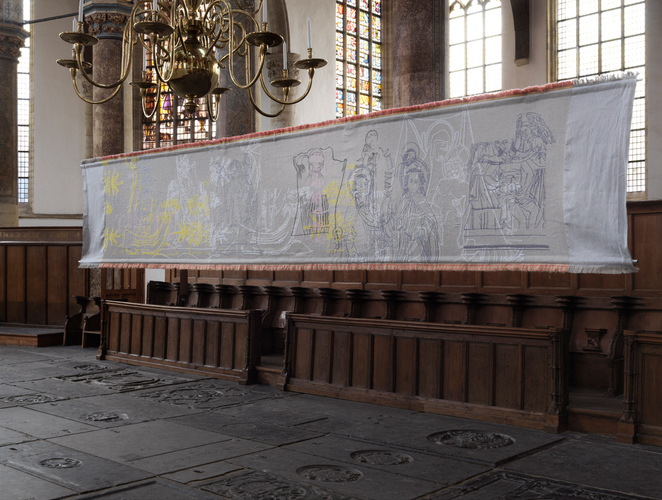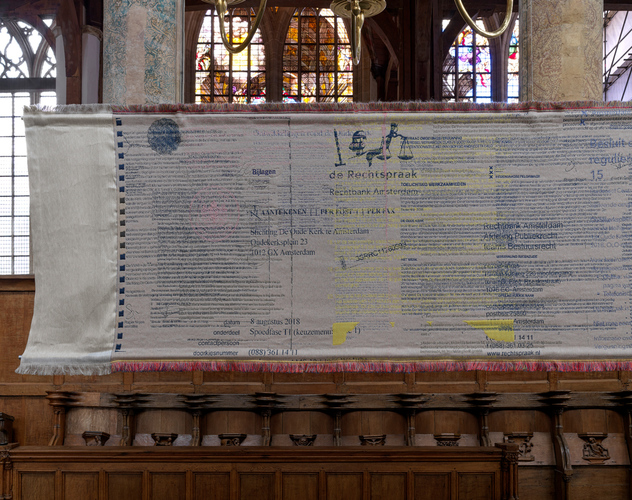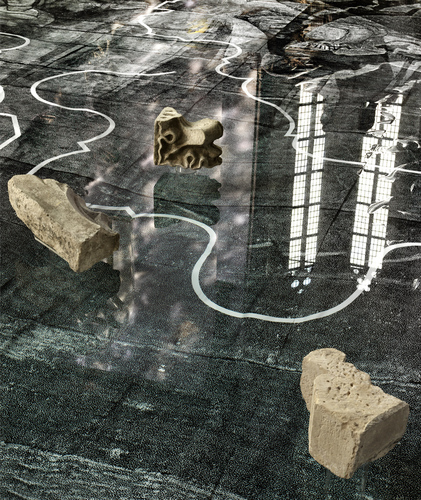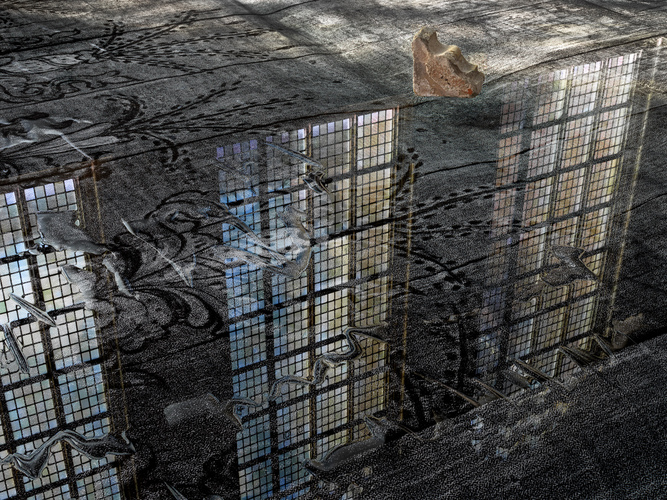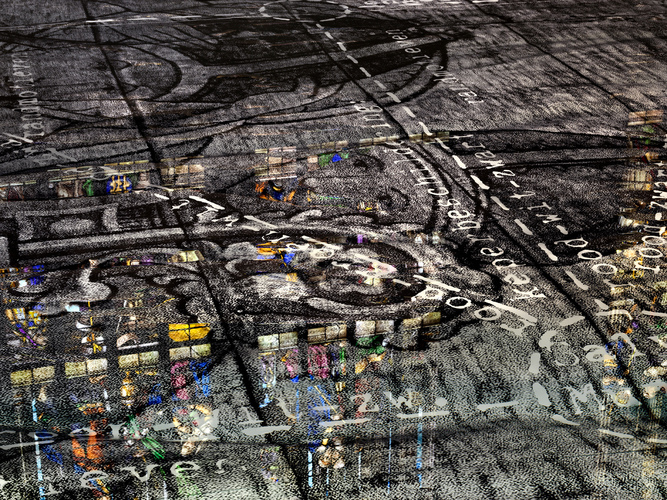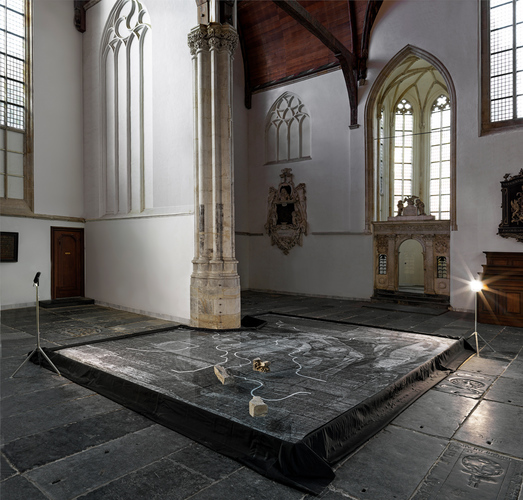 Change: it is perhaps the only constant in the eventful history of the Oude Kerk and in society. How do we deal with change over time and what precedes it? These questions are central to the installation by artist Aimée Zito Lema in the Oude Kerk.
For the past three years Zito Lema has been delving into the archives of the Oude Kerk. Interested in the reinterpretation of history and the value of heritage, two moments of resistance stood out to her. The Beeldenstorm (Iconoclastic Fury), which took place here on 23 August 1566 and in which people resisted the power of the Roman Catholic Church. And the recent resistance to the installation of a red window in the Holy Sepulchre, which some people believe affected monumental values. It is moments like this of resistance that are indicative of the change that follows. The installation in the church pauses at this point. You will see water basins with photos and building elements, you will hear poems being spoken and, wandering through the church, you will come across a number of sculptures in which photos on paper have been incorporated. In the High Choir you will find two extensive textile works. All these elements together reflect on the way in which resistance and change work for individuals and for society. What does resistance mean for the course of 'our' history? And how do we as a society initiate change?
credits
director Jacqueline Grandjean /
business manager Emma van Oudheusden /
curatorial team : curator Jacqueline Grandjean / curator, research and collection Marianna van der Zwaag / curator music Jacob Lekkerkerker /
production team acting project manager Reinier Klok / acting producer Simone de Vries / acting editors Brecht Russchen and Camiel de Kom / exhibition construction Anything is Possible – Joep Münstermann, Robert Clarijs, Thomas Wildner, Rob Liefting, Meinbert Gozewijn van Soest / digital printing Taylor Made – Roy Taylor / carpet production Textiellab – Stef Miero / poetry workshop lead Dasja Koot/ poetry workshop participants Annegreet Bos, Keet Winter, Mona Thomasse, Nina Ramcharan, Jane Ramcharan / sound recording Tiago Worm Tirone / photography: Eveline Renaud / infrared and X-ray photography: René Gerritsen / graphic design publication and digital image production: Paul Gangloff / digital image assistance: Andrea Chehade / Dorestad Services - Dennis ten Boske / sound technician: Frank van der Weij / translations: InOtherWords – D'laine Camp, Maria van Tol & Nasja de Vries / assistance: Line Matson / 3-D drawings: Luuk Wezenberg/ sound recording: Beatrice Bernocchi / graphic design studio Hendriksen / graphic design book of poetry Paul Gangloff /
Photo documentation exhibition: Gert Jan van Rooij
The exhibition Here is Where We Meet was made possible by generous contributions from:
Stichting Ammodo
Mondriaan Fonds
Amsterdams Fonds voor de Kunst