Mi casa es tu casa (2015)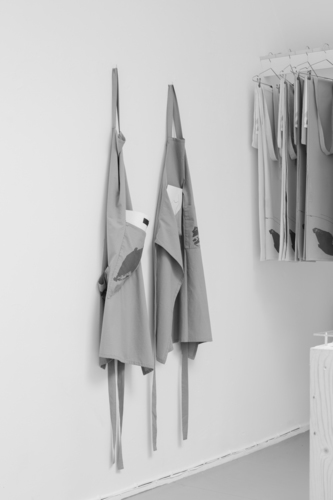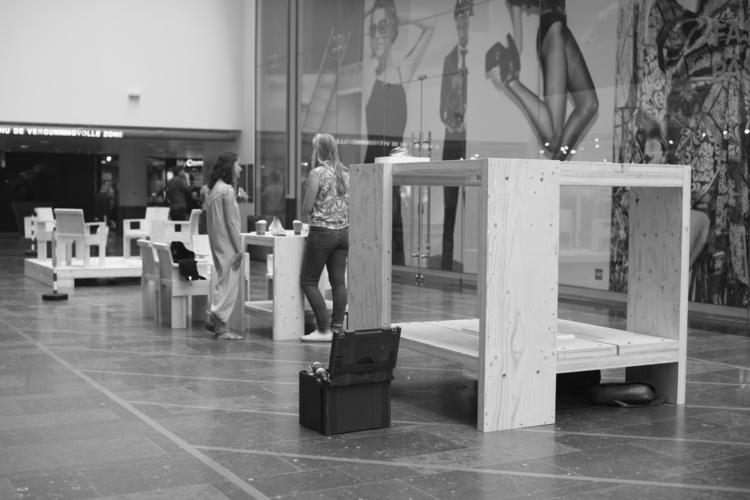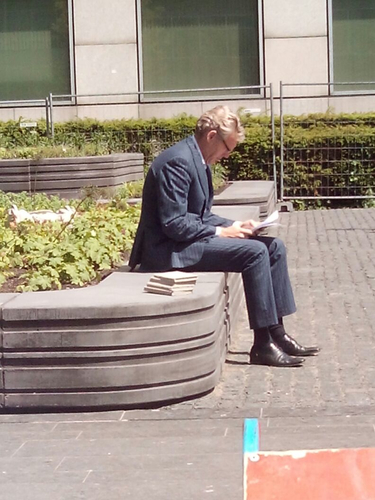 50 cement sculptures, site specific installation and publication Project for Get Lost Art Route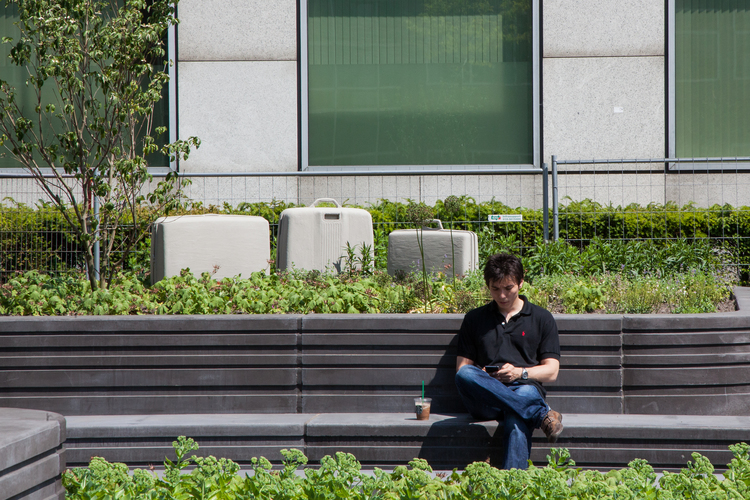 "Aimée Zito Lema creates most of her work jointly with the communities involved. The way she developed her Mi casa es tu casa project for the garden of the G&S Vastgoed & ICON office block is an example of her collaborative approach. In her native language Spanish the word for 'real estate' translates into the term 'bienes raíces', a highly potent phrase that actually means 'property with roots'. We often associate a house with a fixed location and economic value, but from this Spanish etymological perspective the term opens up to a much broader association as an object that provides a sense of security and rootedness.
Exploring the theme further, Zito Lema wondered how people who have lost their home experience the sense of feeling at home—refugees, for example, like her father was when he fled the military junta in his native Argentina in 1976 and came to the Netherlands. When he left, he took six books. Books which formed an imaginary world for him in the early years in which he was able to feel at home.
Zito Lema chose nine refugees from different parts of the world, each with their own reasons for fleeing their native country to start a new life in the Netherlands. She asked them what they had taken with them when they left their homeland. She collected these stories and documented the accompanying objects. Using this, she created 50 cement replicas presented as sculptures in the office inner garden. To accompany the work she also produced a booklet of interviews with the refugees and images of the original objects. 
In her work Zito Lema responds to the current debate about migration in the Netherlands, placing it in a historical perspective. For example, her project includes personal stories of people migrating during the Second World War, of political refugees from Argentina in the 1970s, of people fleeing Nepal and others who had paid smugglers to get them out of Central Africa. With this artwork she represents the activities of the commissioner from a perspective that is essential to all human beings alike—the need for shelter, security and warmth. Mi casa es tu casa—my house is your house—begs the question: what is a house, what is it made of and who do we share it with? The project encourages us to look beyond material values and consider the worth of memories, possessions, personal history and future perspective".
Text by curators Rieke Vos & Laurie Cluitmans