Untitled (Maximiliano Kosteki and Dario Santillán) (2016)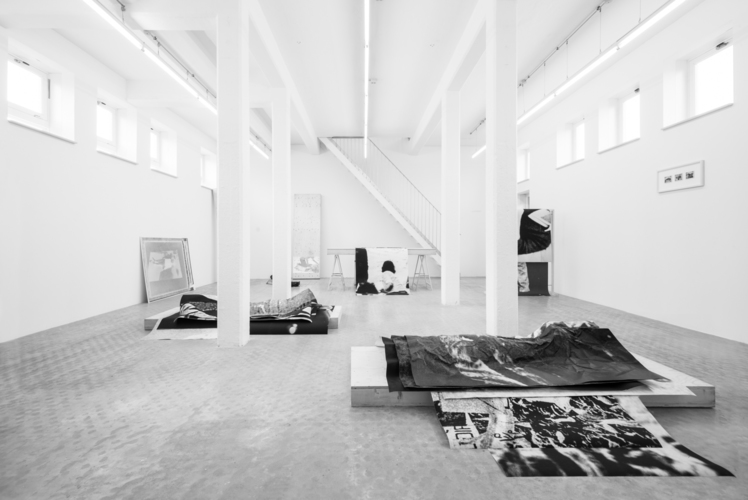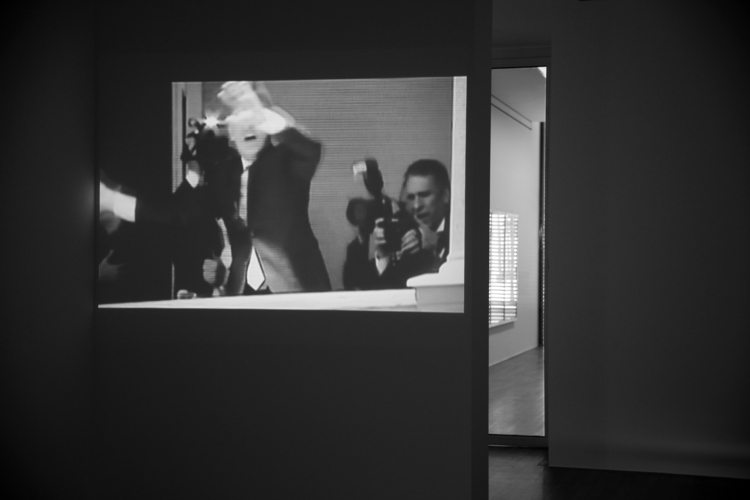 This photo etching print shows a detail of the feet of Maximiliano Kosteki, an Argentinian activist who was killed by the police in June 26th, 2002, alongside his colleague Dario Santillán during the Avellaneda massacre, which was triggered by the political crisis in Argentina at that time, in which the police charged against demonstrators who were demanding benefits for the poorest levels of society. The police, unaware of the symbol it had created with the death of two innocent people, placed the body of Maximiliano in the form of an upside down cross, as if he were a martyr.
The work takes this moment from an online video, originally documented with a phone camera, and reverts it, from a 'fast image' into a photo-etching, a slow and handcrafted concentrated process. In which only a detail of the event is shown. The plexiglas frame leaning against the wall mirrors the posture of the legs leaning against the billboard.
Image: installation view Kunstmuseum Bonn, photo etching in plexiglas frame, leaning against the wall on a wooden shelf.